Spring is here and I'm super excited because I feel a lot more vibrant and lively after going through random spouts of depression during the fall and winter months. You can read all about how I deal with seasonal depression here.
I have never considered myself to be a fashionista but I do love to look nice. Don't get me wrong, I will sometimes look like "who did it and why" but overall I enjoy taking care of the way I look.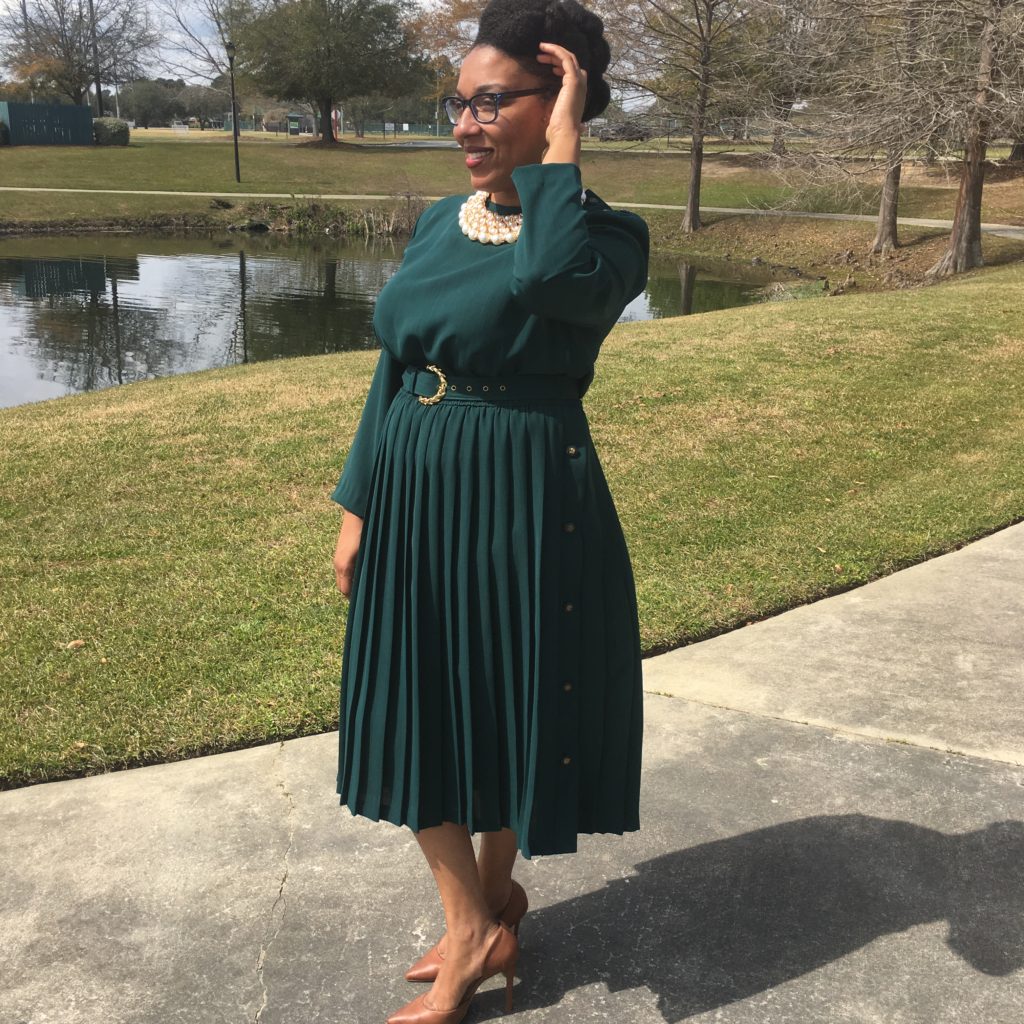 It's never to get attention, although, I've learned that I really enjoy receiving compliments (words are my thing). I enjoy taking care of my outter appearance because it affects the way I feel. When I look good, I feel good. When I look a hot mess, I'm usually feeling a hot mess or things are very chaotic for me.
Hot mess = a person or thing that is spectacularly unsuccessful or disordered, especially one that is a source of peculiar fascination.
I wore this very simple, yet elegant, vintage dress to church a few Sundays ago. It's very comfortable and I felt a sense of renewal and freshness while wearing it. Maybe, I felt this way because it's part of the green family, which has become one of my favorite colors to wear. Maybe, it's because I'm truly living out my word for the year. I'll soon make a post about my one little word for 2018.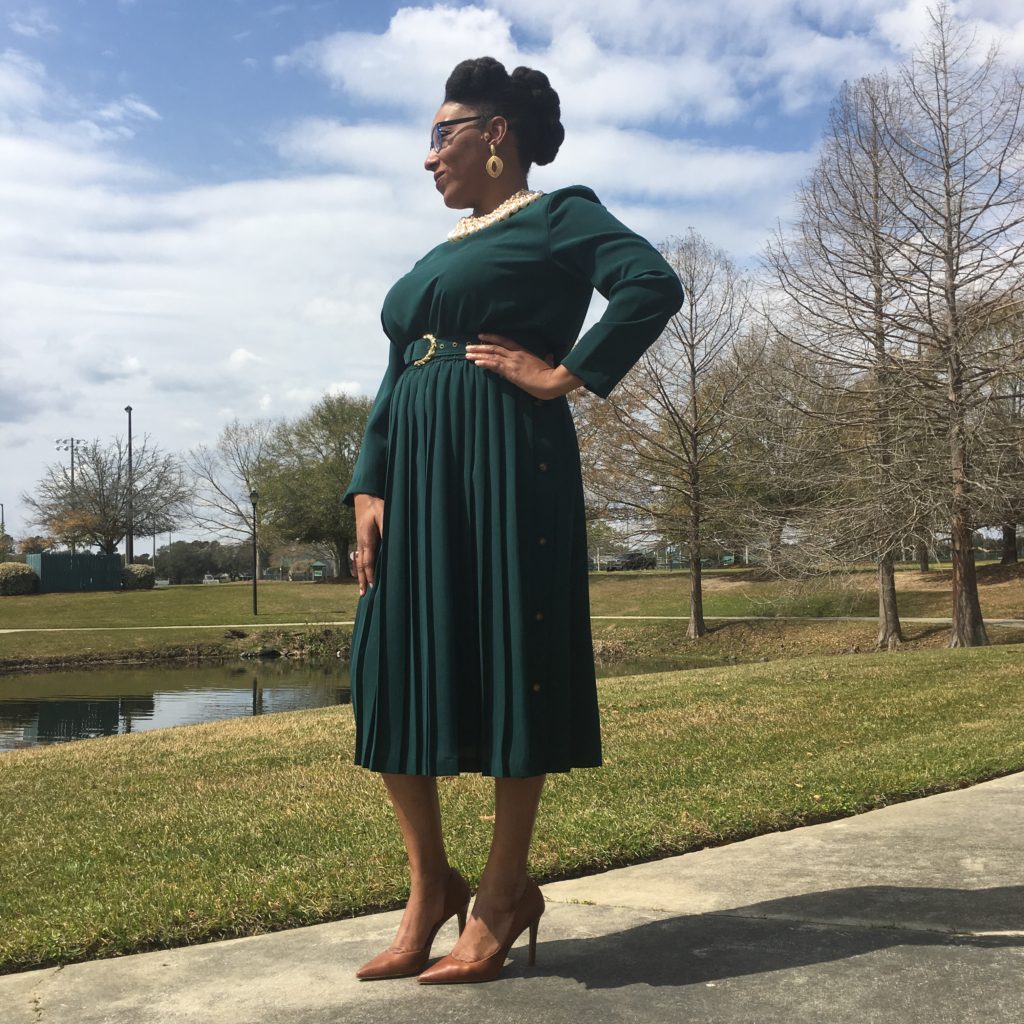 After researching what the color green means, I found:
"Green is soothing, relaxing, and youthful. Green is a color that helps alleviate anxiety, depression, and nervousness. Green also brings with it a sense of hope, health, adventure, and renewal, as well as self-control, compassion, and harmony."
When dealing with the ups, downs, and uncertainties of life, it's easy to feel let down, defeated, and in a dark place all alone. That's why it's important to lean on the wisdom and guidance of Jesus and take extra care of your inner-self. Everyone cares for their inner-self differently. Here are a few ways I suggest:
Find a quiet place and pray

Engage in activities you enjoy

Give yourself compliments

Do something nice for yourself

Write in your journal

Set boundaries for yourself and others

STOP!!! Stop thinking self defeating thoughts and speaking harsh words about yourself

Soak in a nice warm tub of water and add my absolute favorite epsom salt:

Give yourself grace!
Taking care of your inner-self requires you to step outside of your current reality and allow yourself to sail into a place that leaves you joyful, rejuvenated, encouraged, hopeful, and level-headed once you step out of the boat.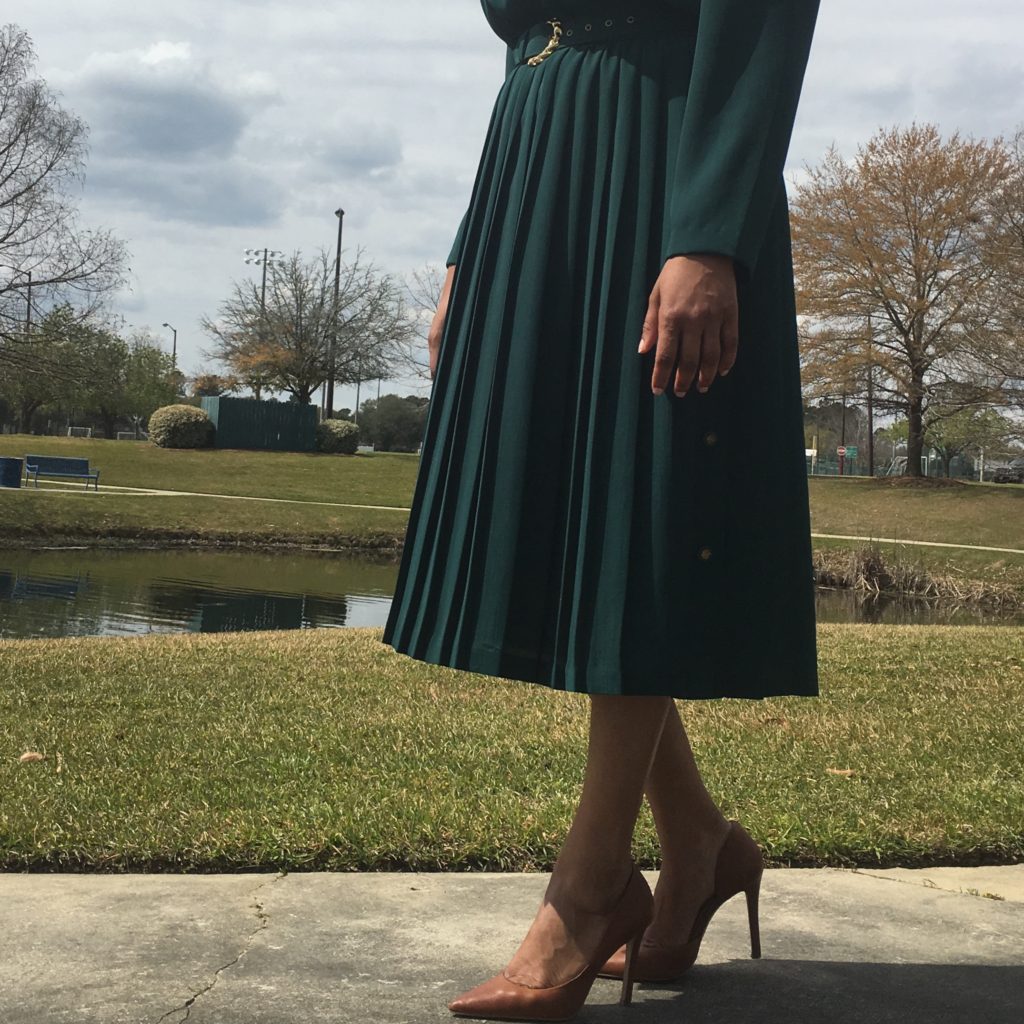 Speaking of stepping, I decided to step into my Jessica Simpson heels that I found at Goodwill last year. You can find a similar pair

here

. I'm playing around with mixing my pearls with different earrings, so I paired this beautiful necklace, that my cousin's wife gave to me at my grandmother's funeral, with a gold pair of earrings from Africa that one of my beautiful friends from Africa blessed me with.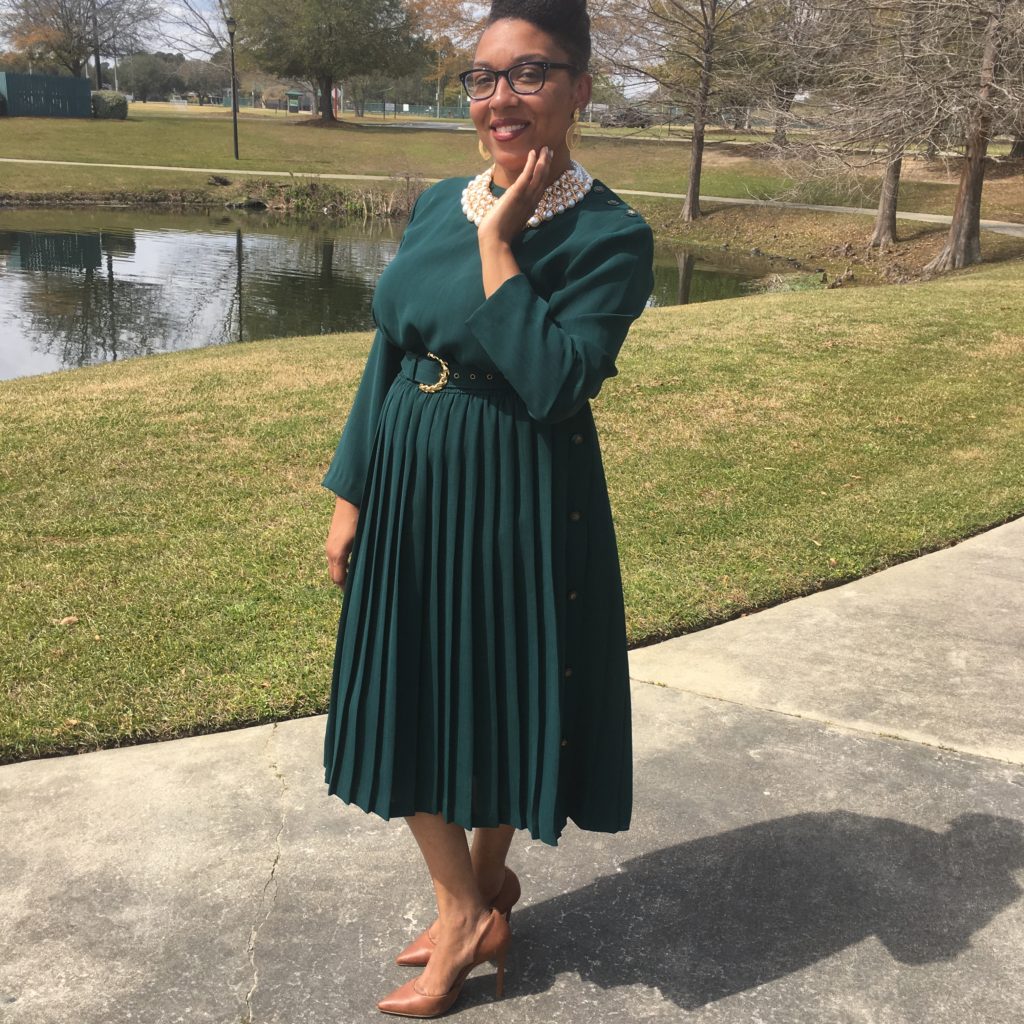 I purchased this beauty from a newly established online boutique called Virtuously Styled. If you love affordable vintage fashion, then you should definitely check out the

site

. New items are generally posted on Monday nights at 10 PM Eastern Standard Time.
I would love to hear how certain colors lift your mood. Comment below to let me know what's some of your favorite colors to wear.
In His love and mind,
Tiffany